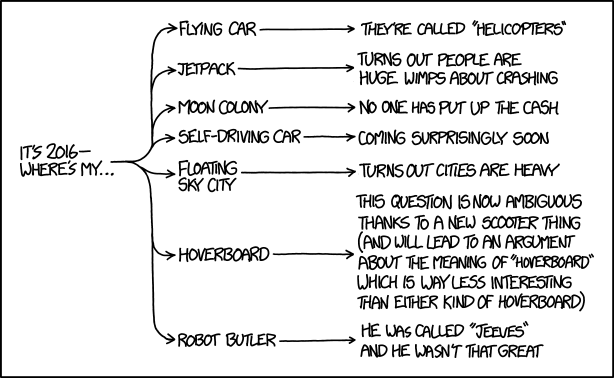 Every Saturday I have a video chat with my Dad, who is 87 and 3,000 miles away. On one hand, it's amazing to be able to communicate so simply and directly. His phone is voice controlled, "OK Google," and his transportation has been happily Uberized.
However, my present is his future, which was imagined in the thirties and forties. No matter how much incredible tech is created or changes are made in geo-politics--it's still a downer from the dreams of yesteryear. The take-away lesson ? We still have a lot of work to do.
Welcome to 2016, yesterday's future, today.